Our Mission
SBAVP supports at-risk and marginalized youth in Santa Barbara County through structured workshops and in the community. Workshop participants are empowered to lead nonviolent lives through affirmation, cooperation, and respect for all, putting them on a path to becoming positive leaders and role models in the community. Building trust in self and others is key, and workshop exercises focus on real life experiences.
Santa Barbara Alternatives to Violence Project helps with:
Affirmation and Communication
Improving communication skills forms an essential part of our workshop. We begin with introductions, agreeing on boundaries for the workshop, sharing names, and getting to know the group.
The exercises help us improve our listening skills and share what is good about one another (affirmation) – something we typically don't do enough of.
Co-operation
Learning to co-operate in a group can take different forms, even without communicating verbally!
AVP is an experiential program – everything we do in our workshops begins with our own experiences.
Before we start discussing co-operation in the workshop, we first remind ourselves how it feels to work in a group, either co-operating with the others or not!
Reflecting on what we learn from our experiences, and listening to what others have learned, helps us to grow as a person.
Community Building
Group construction and trust exercises help build a sense of community, as do fun games and shared storytelling of experiences.
Doing such exercises together is fun and teaches us a lot about ourselves and others.
Our trained facilitators will debrief each exercise, drawing out lessons and insights from the group.
AVP workshops are great teambuilding tools – participants get to know each other much better and build a valuable basis of trust and understanding.
Transforming Power
A key element of AVP is pre-emptive conflict resolution by creatively transforming unhealthy relationships through sharing, caring, improved communication skills and sometimes even surprise and humor.
Role-plays and other forms of drama allow us to explore possible approaches to different forms of conflict.
Important insights are gained through the roleplays, which are flexibly adapted and debriefed as they run, again helping us to assess and digest whatever we learn.
Our History – Where AVP Began and How SBAVP Came to be.
Following the riots at Attica Prison in 1971, a group of inmates transferred to Greenhaven Prison stated, "We know how to solve things with violence…what we need are alternatives to violence."
They approached a group of Quakers volunteering in the prison to help them design a program that would teach them nonviolence skills to share with their increasingly violent children. Quakers collaborated with inmates, community groups, and Martin Luther King staff to design this highly participatory and effective workshop.
AVP workshops are now available in 120 prisons. AVP workshops are successfully bringing together former enemies (think Rwanda and Burundi prison gangs) and your neighbor!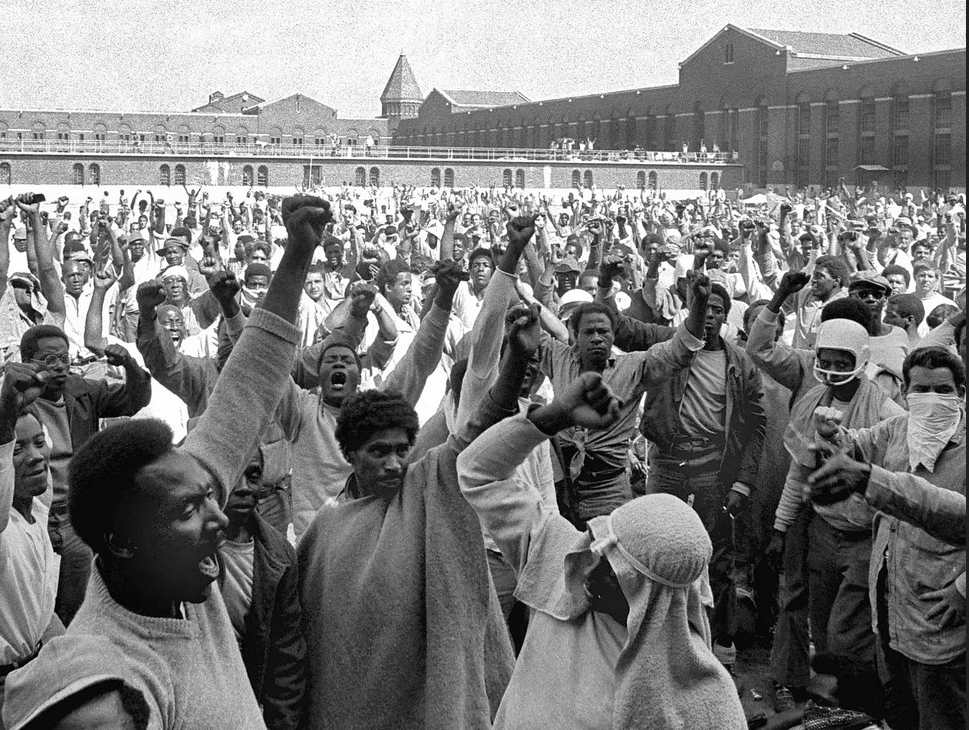 Santa Barbara is the first location where Latinx youth in trouble in school are referred to attend an AVP workshop. Referring parents and friends, as well as adults, attend the workshops. Parents of graduates and workshop graduates also refer workshop participants.