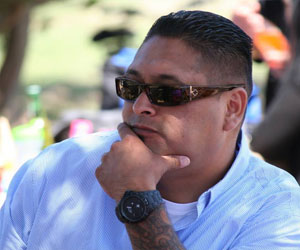 JP Herrada ~ Executive Director & Co-Founder Santa Barbara Alternatives to Violence
JP was born in Mexico and moved to Santa Barbara at the age of five. He grew up in Goleta and attended every junior high school and high school in South County. At the age of 11, JP was introduced into the juvenile justice system and was incarcerated for the last time in 2009. JP became a father as a teenager and has three amazing kids that also grew up in Santa Barbara. When he was released at the age of 35, he attended a community event put on by Collaborative Communities, where he developed his passion for working with at-risk youth. In 2010, JP founded his first organization, PALABRA, a non-profit dedicated to working in South County with gang Intervention and prevention programs. PALABRA was the first organization to bring restorative justice practices and mediation into the work being done with gang youth in Santa Barbara County. JP began volunteering with Alternatives to Violence Project in 2015, working with teams throughout California, ultimately Co-Founding Santa Barbara Alternatives to Violence in 2018. Originally hired as an Outreach Coordinator, JP worked with at-risk youth and their families' facilitating workshops, developing youth program graduates into peer leaders, and assisting families' access to critical resources. This year JP became the Executive Director of SBAVP and continues to work with families, neighborhoods, and schools to provide resources, skills, and mentorship to youth in Santa Barbara.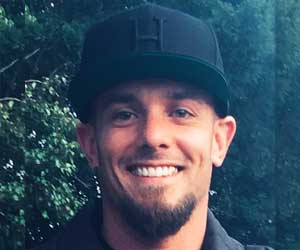 Gene Moggia ~ Outreach Coordinator
A proud San Francisco native, Gene Moggia relocated to Santa Barbara in January 2001 to attend UC Santa Barbara, where he graduated with honors upon earning his baccalaureate degree in sociology. Prior to becoming an Outreach Coordinator for SBAVP, Gene has dedicated over two decades of his career to serving and advocating for the at-risk and underserved youth of Santa Barbara County. A highly respected member of his local community, Gene has worked extensively with students diagnosed with emotional disturbance and other social-emotional disabilities, both as a teaching assistant for the Devereux Foundation and a teacher at Goleta Valley Junior High School. For over 14 years, Gene worked as a juvenile correctional officer at Los Prietos Boys Camp and a juvenile probation officer for Santa Barbara County. His unique mix of academic knowledge, extensive vocational background, and real-life experience makes him a well-liked and invaluable member of our SBAVP team.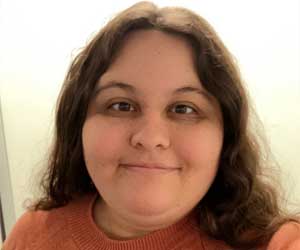 Ciara Ramirez-Patton ~ Grant Manager
Ciara Ramirez-Patton was born and raised locally as a first generation American, witnessing both sides of the tracks in her family as working class and middle-class. As she grew up, she was introduced to many programs and people that assist low-income, at-risk youth, AVP being one of them. After becoming certified in high school as a facilitator, Ciara took time to recenter her interests and goals before coming to work as the Grant Manager and deciding to continue her education with the Gemological Institute of America.